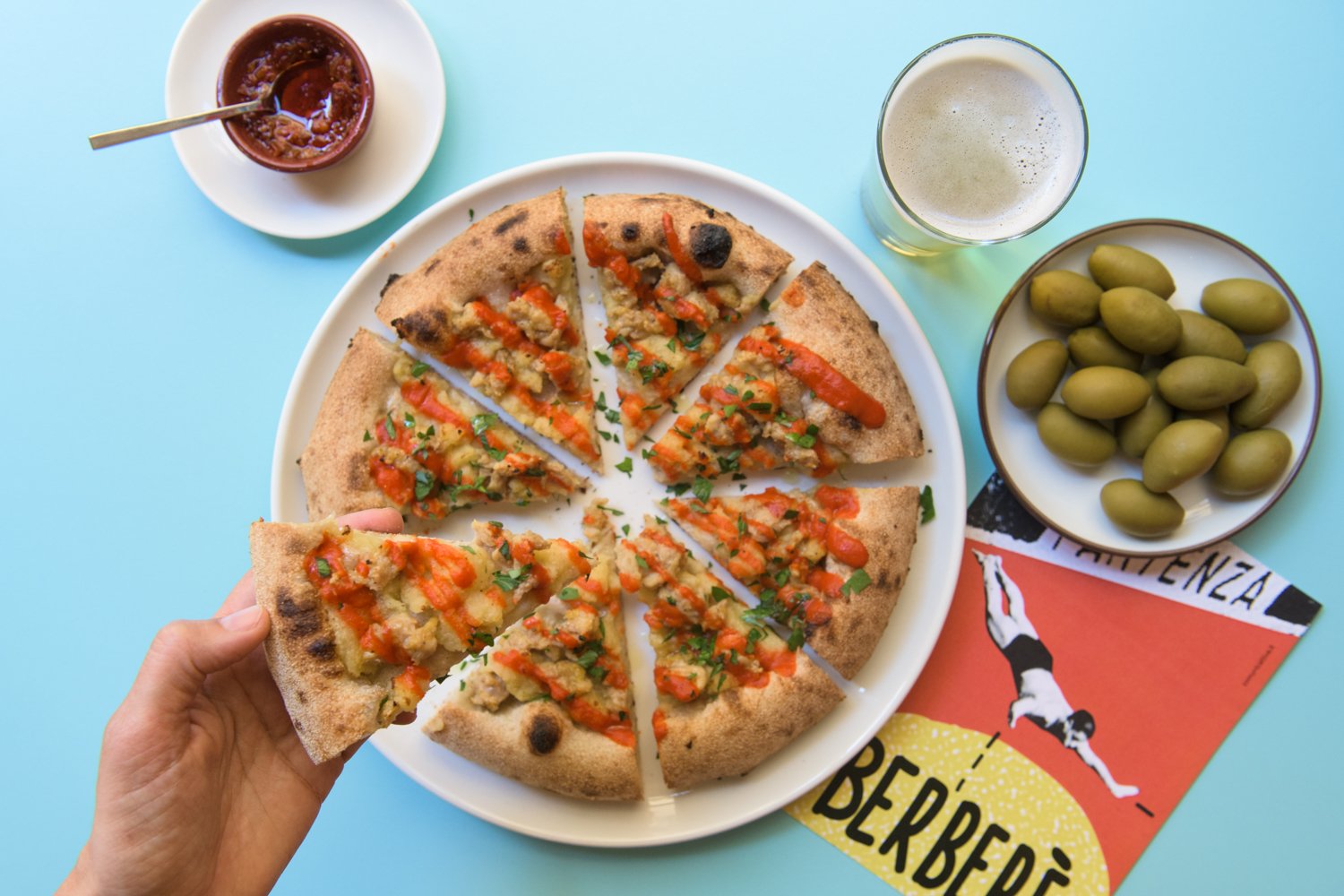 Piquillo Peppers on our special october pizza
What are Piquillo peppers? And why did we put them on our delicious October pizza of the month, with free-range chicken sausage, and smashed potatoes with berberè and parsley?
These peppers are common in the area of Navarra, in the north of Spain. They are characterized by their intense red color and compact, meaty appearance. The consistency is firm without being tough. Piquillo peppers are recognized internationally for their quality. The flesh is fine and sweet, not at all acidic – delicate on the palate and with a light aftertaste of roasted peppers. These peppers are harvested by hand twice a year, between the months of September and December; once preserved, they can be eaten all year round.
For the new pizza on our fall menu, the Piquillo peppers are paired with a richly flavorful free-range chicken sausage. The base is made by crushing potatoes and cooking them with berberè, a mix of spices typical of eastern Africa made up of red pepper, ginger, cloves, coriander, common rue and ajwain.
This delicious pizza's got international flavor and a spicy kick to conquer your taste buds! Enjoy it at lunch for all of October at the special price of 10 euros (including water and table charge) in our restaurants in Bologna, Castel Maggiore (Bo), Florence via dei Benci, Rome, and Verona.
You'll find our entire new fall menu on its own page on this site!