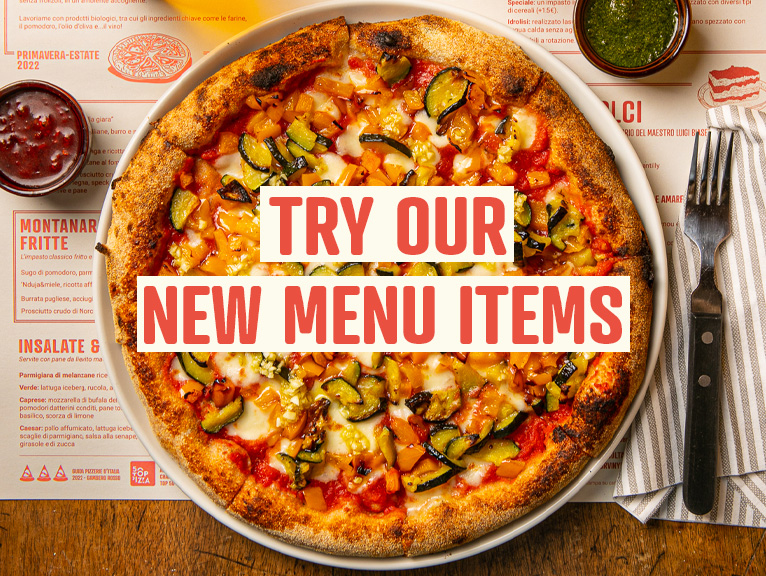 All-Italian pleasure: new additions to our menu
With the new season, you'll also find some extra-scrummy new goodies on our menu!
Want to know more?
For a start, Smoked Margherita – all of the goodness of classic Margherita plus the smokiness of molten stringy Provola cheese, can't be beat!
And an all-veggie pizza, our Ortolana with Oven-roasted courgettes, mashed potatoes with extra-virgin olive oil, smoked Provola cheese, basil pesto, date tomato confit, basil
All our pizza's are made with live sourdough only.
Enjoy them with your choice of our 3 crust dippers for twice the pleasure down to the very last bite.
And oh, our desserts! One of our new menu items is an Italian classic: panna cotta with seasonal fruit, a fluffy delicacy made with cream, milk and sugar that will melt in your mouth and turn even the worst day around.
P.S. At Berberè you can always enjoy your pizza with a nice glass of natural wine or a frothy craft beer.
Book now!